Our Mission:
Explore the interaction between pathogen and host for understanding the basis of pathogenesis and immune response against respiratory infection, as well as for developing better control strategies.
Research and extension:
Immune pathogenesis of respiratory viral-bacterial co-infection
Mechanisms of innate immune response against porcine reproductive and respiratory syndrome virus, Japanese encephalitis virus and influenza virus.
Epidemiology and control strategies of vector-borne zoonosis (Japanese encephalitis)
Antibiotic resistance of bacteria
Development of new vaccine and diagnosis.
Our Team:
Leader: Zhiyong Ma
Member: Yafeng Qiu, Jianchao Wei, Beibei Li, Donghua Shao, Ke Liu
International Collaborations:
Collaboration with the Centre de Coopération Internationale en Recherche Agronomique pour le Développement (CIRAD), France and the National Veterinary Institute (SVA), Sweden on Japanese encephalitis.
Precipitation of EU FP-7 project – LinkTADs.
Establishment of the Joint Laboratory of Animal Infectious Diseases between SHVRI and SVA.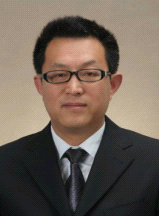 Ph. D, Professor Chief-scientist, Deputy Director
Email:
zhiyongma@shvri.ac.cn
Phone: 021-34293139 (O)