Animal protozoon diseases
Our Mission:
To develop improved prevention and control strategies for protozoan diseases and to understand biology and pathogenic mechanism of important animal protozoan and its vectors.
Research and extension:
Vaccine development for chicken coccidiosis
Mechanism of pathogenicity and drug resistance of apicomlex protozoan
Development of new control strategies for ticks
Molecular interaction between tick and tick-borne protozoan
Surveillance of emerging and re-emerging animal protozoan diseases in China.
Our Team:
Chief-scientist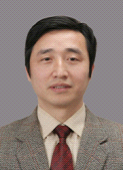 PhD, Professor Jinlin ZHOU
Email:
jinlinzhou@shvri.ac.cn
Phone:+86-21-34293138
Members:
Professor Bing HUANG
Associate Professor Hui DONG
Associate Professor Hongyu HAN
Associate Professor Houshuang ZHANG
Associate Professor Haiyan GONG
Assistant Professor Jie CAO
Assistant Professor Yongzhi ZHOU
International Collaborations:
Our team has been established broad international collaboration relationships with overseas research agencies, which include Obihiro University of Agriculture and Veterinary Medicine; Hokkaido University; University of Texas at San Antonio; Beltsville Agricultural Research Center, Agricultural Research Service, USDA; Institute of Veterinary Medicine, Mongolia; Bill & Melinda Gates Foundation; International Foundation of Sciences (IFS), International Livestock Research Institute (ILRI), a member of the CGIAR consortium and so on. The international research projects include:
Grand Challenges Explorations of Bill & Melinda Gates Foundation, Grant number OPP1098706,Development of the dsRNAs as an anti-tick biological agent.
JSPS-NSFC Bilateral Cooperative Programs, Grant number 31311140167, Cooperative research between Japan and China toward the control of ticks and tick-borne protozoan diseases.
International Foundation of Science, Grant number IFS,B/2792-1,Drug resistance by different isolates Trypanosoma evansi in China.
ILRI-NSFC Bilateral Exchange Programs, Grant number 31311140167, International exchanges workshop between ILRI and NSFC.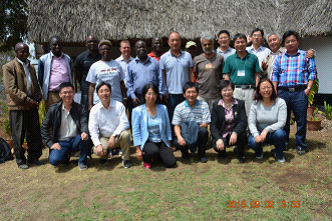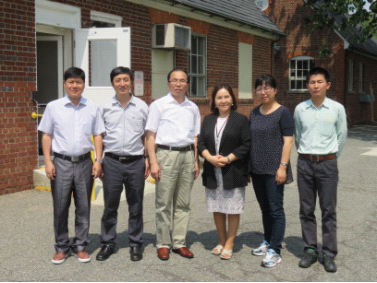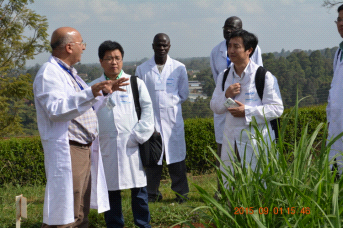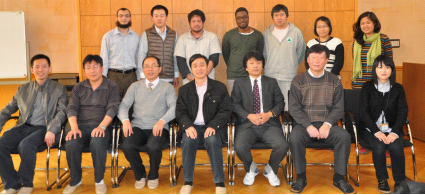 At present, "The Joint Laboratories of Animal Protozoan Diseases" was the key platform to carry out international collaborations with National Research Center for Protozoan Diseases, Obihiro University of Agriculture, Japan. The joint laboratories have made a great progress on tick and tick borne babesiosis.